MultiCurrency Capabilities in Oracle's PeopleSoft
by Anil Goel, Manager, MorganFranklin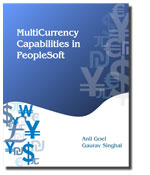 Oracle's PeopleSoft Enterprise Resource Planning (ERP) application is a preferred solution for companies whose operations span multiple countries and/or currencies. PeopleSoft has perfected the numerous and complex business requirements for processing multicurrency transactions efficiently and easily, allowing financial staff to focus on value-add analysis.
ERP expert and MorganFranklin Manager Anil Goel recently published a book titled MultiCurrency Capabilities in PeopleSoft. In this informative publication, he and co-author Gaurav Singhal explore the core multicurrency functionalities in PeopleSoft's General Ledger module, including the following:
MULTIPLE BOOK LEDGERS AND LEDGER TRANSLATIONS
PeopleSoft allows organizations to maintain multiple ledgers for one company, each with its own base currency. The Keep Ledgers in Sync feature allows real-time updates/translation to all ledgers. Alternatively, PeopleSoft allows ledger translations in a batch process, which can run every night or at the end of each month depending on business needs.
LEDGER REVALUATIONS
By creating adjusting journal entries, the revaluation process adjusts the base currency ledger balances due to fluctuations in currency exchange rates. The system also creates corresponding entries for any gain or loss that results from the revaluation process.
CURRENCY TRIANGULATION
Cross-currency triangulation allows organizations to convert two currencies by using a third currency as a reference. For example, cross-currency triangulation is used to convert a country's native currency to the euro (EUR) upon its entry into the European Economic and Monetary Union. During the replacement period, the native currency is quoted directly against the euro using a fixed exchange rate. When the euro completely displaces the currency, the native currency no longer exists and is no longer quoted.
CURRENCY CONTROLS
PeopleSoft allows organizations to configure the following currency controls in the General Ledger:
Currency balancing options—Balance by all currencies or by base currency only.
Base currency adjust options—Allow or disallow base currency adjustments.
Foreign currencies per journal—Allow multiple, one, or no foreign currencies.
Translate ledger exchange rates—Control the default exchange rate for the translation ledger.
Rounding adjust option—Adjust last journal line or add adjusting journal line.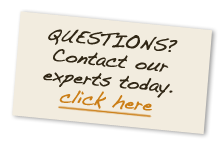 These and many more functionalities make Oracle's PeopleSoft the leader in the multicurrency ERP space. By better understanding this core functionality, organizations with international operations can achieve numerous benefits related to increased efficiency and substantial cost savings. To request a complimentary copy of MultiCurrency Capabilities in PeopleSoft, please contact robert.stobie@morganfranklin.com. Limited supply is available.